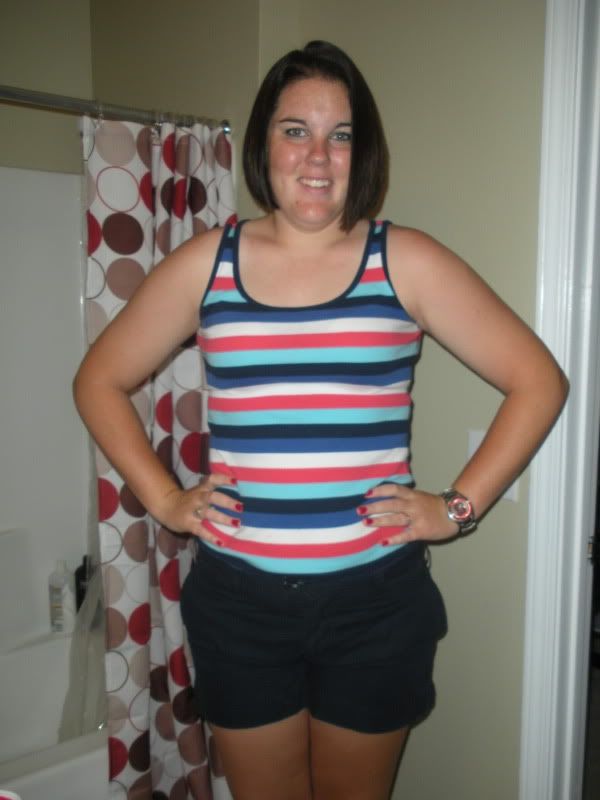 Hey there everyone!
Just a friendly face of the day update as well as outfit of the day!
Since it's Friday, I decided I would play with some color! I think that the tank top definitely speaks for itself :)
It's cute, comfy, and stylish! I really like how it's so simple, just a tank top and some shorts, but it can look so nice.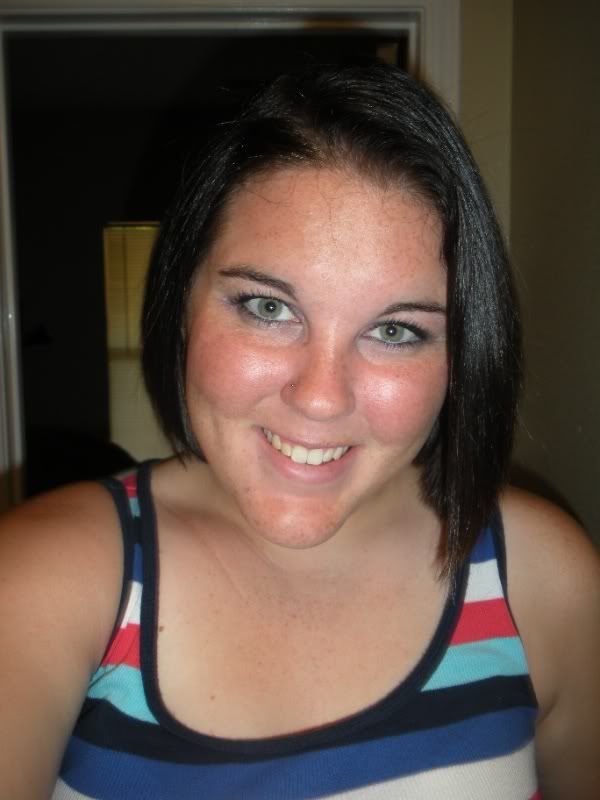 And the face of the day!
On my face today I have the following:
*Physicians Formula Healthy Wear Foundation in Translucent Light
*Physicians Formula Healthy Wear Bronzer in Light
*NYC New York Color Blushable Creme Stick in Big Apple Blush
*Clinique Blush in Iced Lotus
*Covergirl Eyeshadow Eye Enhancer Palette in Berries and Cream
*E.L.F. Shimmering Facial Whip in Lilac Petal
*Rimmel Soft Kohl in Pure White on water line
*Clinique Cream Shaper for Eyes in Black Diamond on upper lash line
*Almay Triple Effect Mascara in Black
That's all for right now everyone! Be looking for the link to my youtube account to be up soon, as well as a review on Physicians Formula Healthy Wear Foundation and Bronzer!
Have a great day!
Kacy B